Hosting a party is easy and fun! Pick the date and plan for 2 hours of fun! We will do the rest!
Home Jewelry Parties
Do you Like free jewelry? Is your wardrobe in need of some sprucing accessories that can be personalized? Does interchangeable jewelry that creates a new look everyday interest you? Do you enjoy an occasional "Girl's Night Out?" Contact us to find a designer near you to book a party with a purpose – Home Jewelry Parties!
Book A Party and receive this month's special at an incredible discount in addition to our great hostess rewards!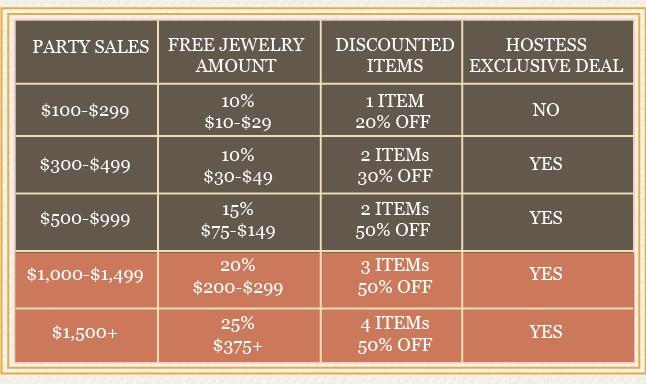 Free Shipping for hostesses ( with at least 3 party orders ). Use your bloom bucks towards your designer kit too! Book Now, With JBloom! You deserve a fun, relaxing night out with your friends!
WE ARE CURRENTLY BOOKING PARTIES RIGHT NOW.