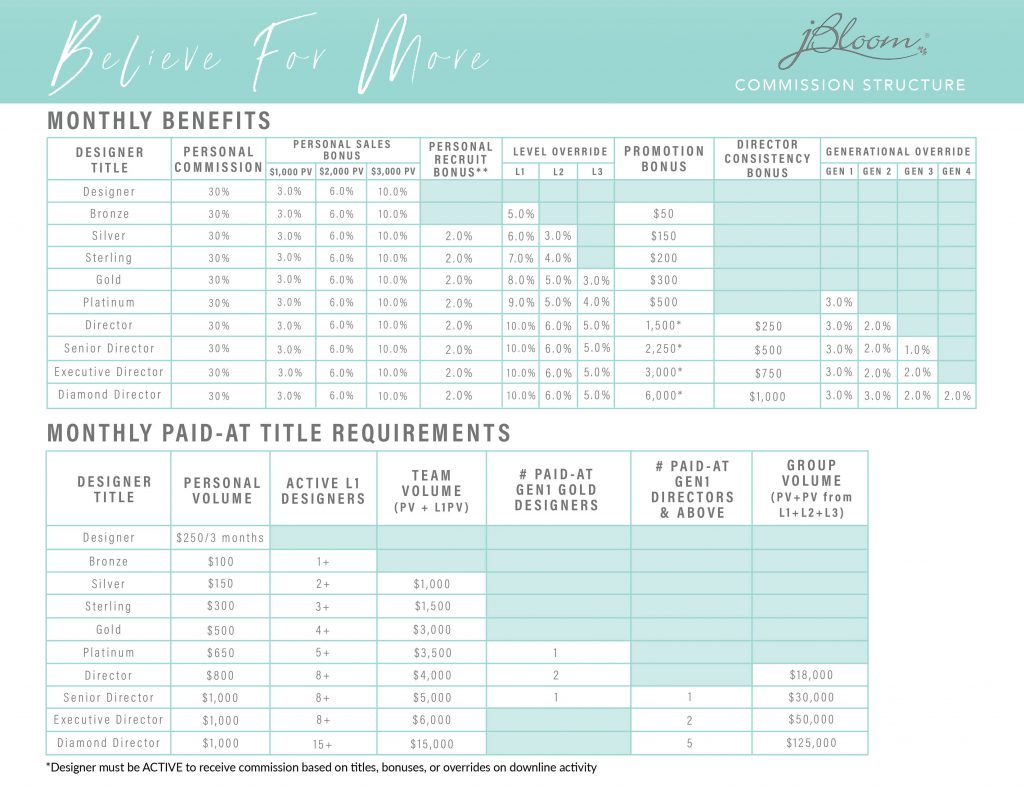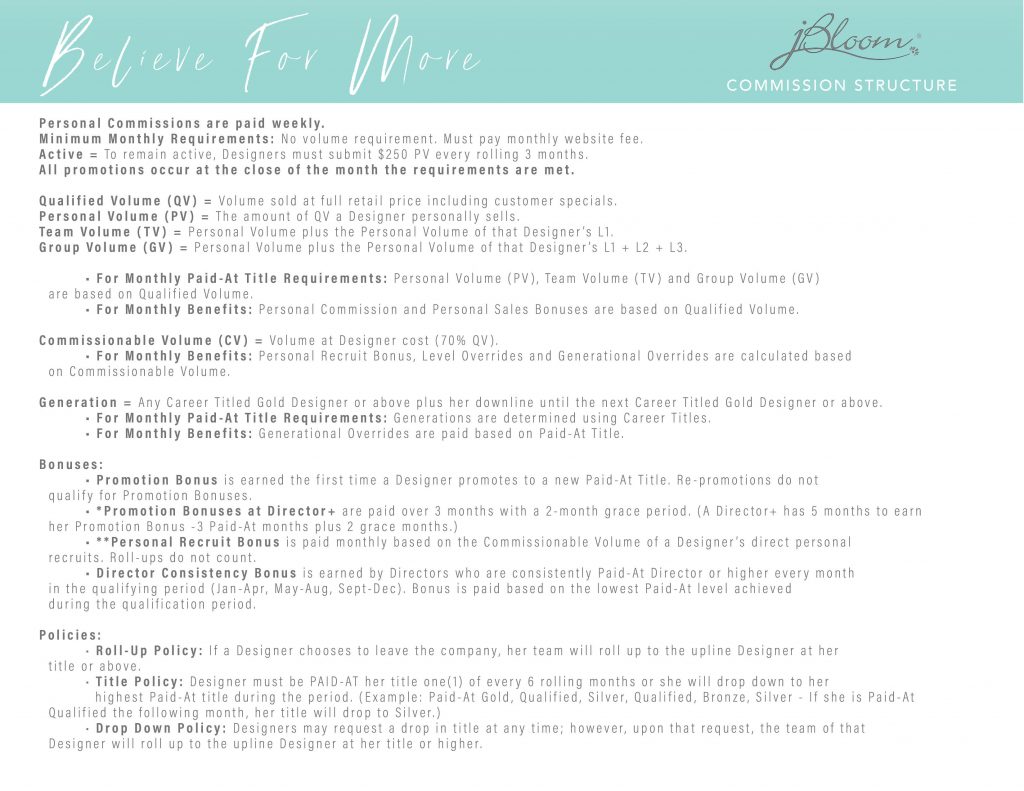 Click here for Commission Structure Explanation video from National Conference
Everyone gets a personal commission of 30% that is paid weekly. Sales Commission runs MONDAY – SUNDAY 11:59pm PST. We will pull the report on Monday. We will set up payment to be deposited in your account on Tuesday.
You can earn up to an extra 10% bonus for the following Person Volume per month: $1,000 PV earns a 3% bonus, $2,000 PV earn a 6% bonus, and $3,000 PV earn a 10% bonus. All bonuses will be paid at or around the 5th of each month.